Long time no see! About Last Night is back and today's subject is Sonny Gray. And thankfully it's for a good reason! He won a game but not only that, he had his long outing of 2018.
Heading into Sunday's game against the Royals, Gray's longest output of the season was six innings which he reached three times; April 7, April 30 and May 5. And in his last start, he pitched five innings against his former team and he gave up five runs on nine hits, including two home runs. It was pretty ugly.
On Sunday, the Yankees were looking to win their eighth series in a row, and with Gray starting, some fans were afraid the streak would end. Fortunately, Gray was masterful in his outing in Kansas City. He lasted eight innings, only gave up four hits and surrendered one run. He also struck out five and walked a batter. He was also pretty efficient this time around. He threw 92 pitches overall, 62 for strikes and his highest pitch count was 18 in his final inning of work. He had a seven-pitch fourth inning.
Gray also did a nice job of mixing his pitches and velocity.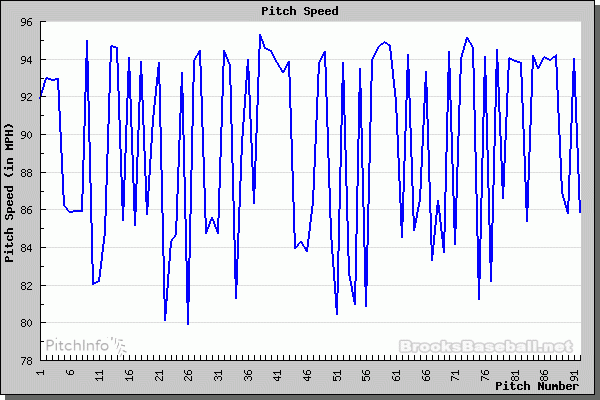 All five of Gray's strikeouts were swinging. He struck out Jorge Soler and Mike Moustakas in the first inning. Soler swung through an 85.3 mph curveball while Moustakas swung at a 93.9 mph fastball. Hunter Dozier was Gray's next strikeout victim. He swung through an 84.0 mph curveball. Whitt Merrifield was next. He struck out in the fifth inning on an 85.7 slider. Gray got Soler again in the eighth inning on an 85.2 mph curveball.
As you can see, Gray did a nice job of mixing his pitches and he threw more fastballs than he has in previous outings.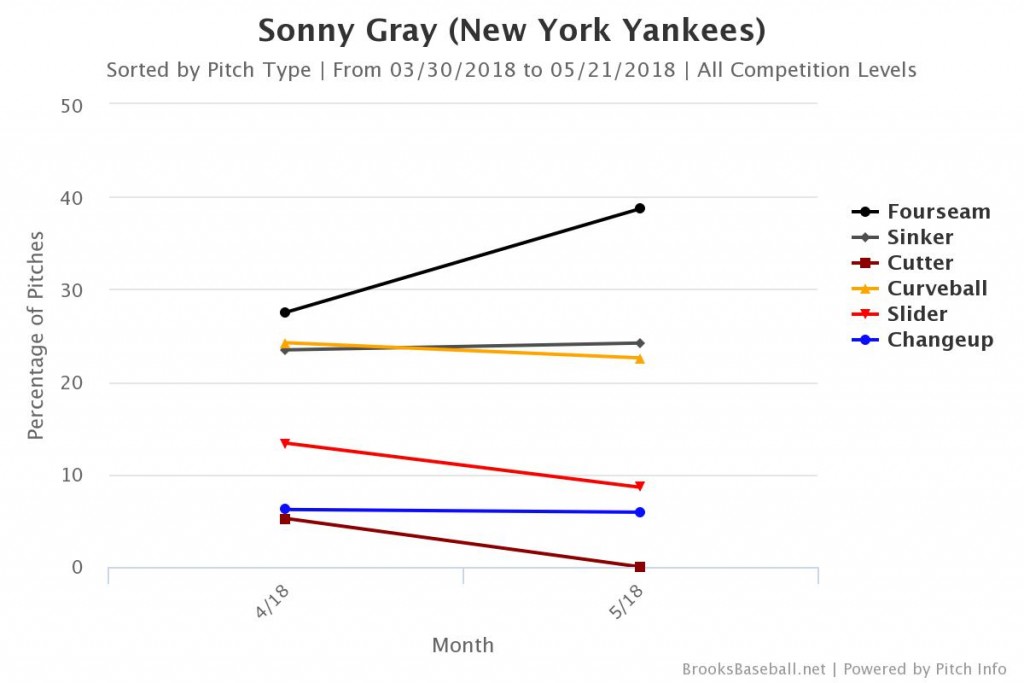 In this next graph, you'll see the difference in what's he throwing now compared to April.

He's abandoned his cutter which he wasn't throwing very much anyway and he's ramped up his fastball output. So what does this all mean? Who knows. Hopefully, Gray will watch this start and try to replicate it in his next start.
Data courtesy of Brooks Baseball and Baseball Savant