The trade deadline is approaching, and the Yankees still haven't figured out whether they are buyers or sellers despite dealing Aroldis Chapman to the Cubs.
Should the Yankees hold a fire sale, and trade away nearly every player of value to a contender on the roster? Or, should they hang on to Andrew Miller and Carlos Beltran in the hopes of making the playoffs?
We debate who, if anyone, the Yankees should sell.
Look, I have this insane idea (which I may explore at a later date) that the Yankees could bring back Chapman, sign Kenley Jansen and a slugger in free agency, and compete as early as next year with a slightly re-tooled roster. The fact remains, this team is set up to be good in 2018, and Andrew Miller will still be under contract at a cool $9 million by then. The only player I'd be open to trading is Carlos Beltran, but I'm not sold that a great offer is out there for him. A team might want to take a shot on Josh Reddick instead, meaning you might as well posture until the deadline, either getting a great offer for Beltran, or just keeping him.
Nick Stellini: Trade anything not nailed to the floor (except for Didi Gregorius)
I'm still firmly #TeamSell, and Andrew Miller should be the first one out the door. The Nationals are desperate for someone to replace Papelbon, and Miller is one of four guys on the market (Wade Davis, Will Smith, Jeremy Jeffress the others) who could fill that need. This is where the Yankees could snare someone like Victor Robles, who would be a huge get. Carlos Beltran is also someone who should be shipped out for parts, and maybe someone from the Eovaldi/Pineda/Nova group, depending on how the market for them develops. They've all been pitching well and it could be prudent to sell high before they regress. The starting pitcher market is horrendous right now. Given the way Pineda in particular has been shoving, he could be a tantalizing target for a team. I'm not opposed to moving Brett Gardner either, but I wouldn't actively shop him. If I get the right offer for him, then that's fine. The Yankees need to be as open-minded here as possible. They've got a real chance to inject some serious talent into the system.
Andrew Miller to the Nationals. Yes, this is the safe choice among the Yankees' trade chips, but there is no team more desperate for closer help than the Nationals. Over just his last two appearances, Jonathan Papelbon's ERA has gone up by a run and a half. Shawn Kelley, Blake Treinen and Matt Belisle have all been decent, but the Marlins and Mets remain within striking distance and the Nationals can't afford another disappointment like last season. Miller would provide the Nats with a legitimate, shutdown closer and the Yankees could have their choice of Trea Turner or Lucas Giolito, two top-tier prospects.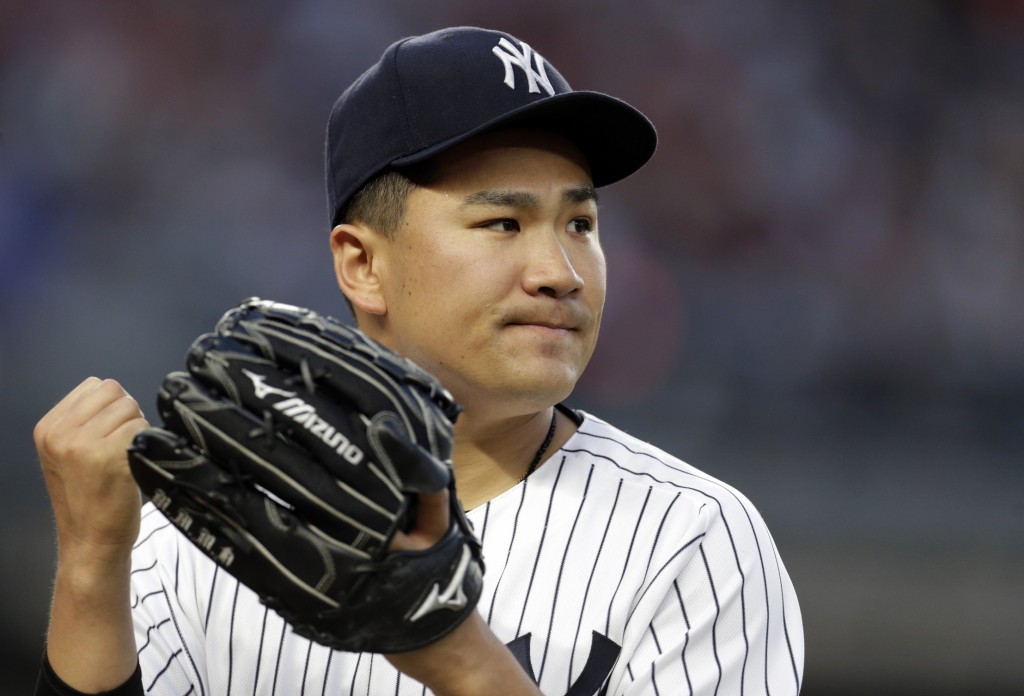 Look, I know he's the only reliable starting pitcher this team has, but hear me out. At this point, it's likely the 2017 Yankees will be just as mediocre as the 2016 version. The youth infusion will take some time to develop, and the team isn't likely to spend heavily in free agency until both A-Rod and Sabathia's contracts are off the books. That marks 2018 as the most realistic window that this team can once again push all-in.
Banking on any pitcher to be useful that far out is a dicey proposition. This particular one just so happens to have a ticking time bomb in his right elbow. With a pitching market as barren as this one, the time is ripe to sell. Even with his 2017 opt-out clause, Tanaka would be the most attractive arm on the market. This is selling high at its finest.
Ben Diamond: Andrew Miller, Carlos Beltran, Ivan Nova and Mark Teixeira
To properly answer this, we need to establish whether the Yankees are buying, selling, or rebuilding/retooling, as all three result in significantly different strategies. My choice is selling. With that in mind, the Yankees should be dealing away options they don't view as important assets to the team after next season…Carlos Beltran, Ivan Nova, and Mark Teixeira (who may possibly be untradeable) are the easy answers. In the grey area lie the forever infuriating Michael Pineda and Nathan Eovaldi, who will become free agents after the 2017 season. Testing the market on both isn't a bad idea, though neither must be traded or held. Andrew Miller, despite having two more years of control, should be dealt as well. The value of relievers on the trade market is incredibly high, and the Yankees would be short-sighted to ignore the opportunity to augment their farm system by trading Miller (especially after seeing what Chapman fetched).
Austin Yamada: Carlos Beltran and Brian McCann
The Yankees have a core for 2017 and beyond that's strong enough that they don't have to reset just to reset. It can be used as a base to build around, through free agency and call-ups. But it's also weak enough that anyone, except for Greg Bird and Dellin Betances, should be moved if offered an overwhelming return, like the one in the Chapman deal.
If I'm Brian Cashman, the only players I set an agenda to move, almost no matter what, are Beltran and McCann. This makes sense in the current market with the (lack of) current alternatives being offered by other sellers, while also opening up regular playing time for Aaron Judge and Gary Sanchez.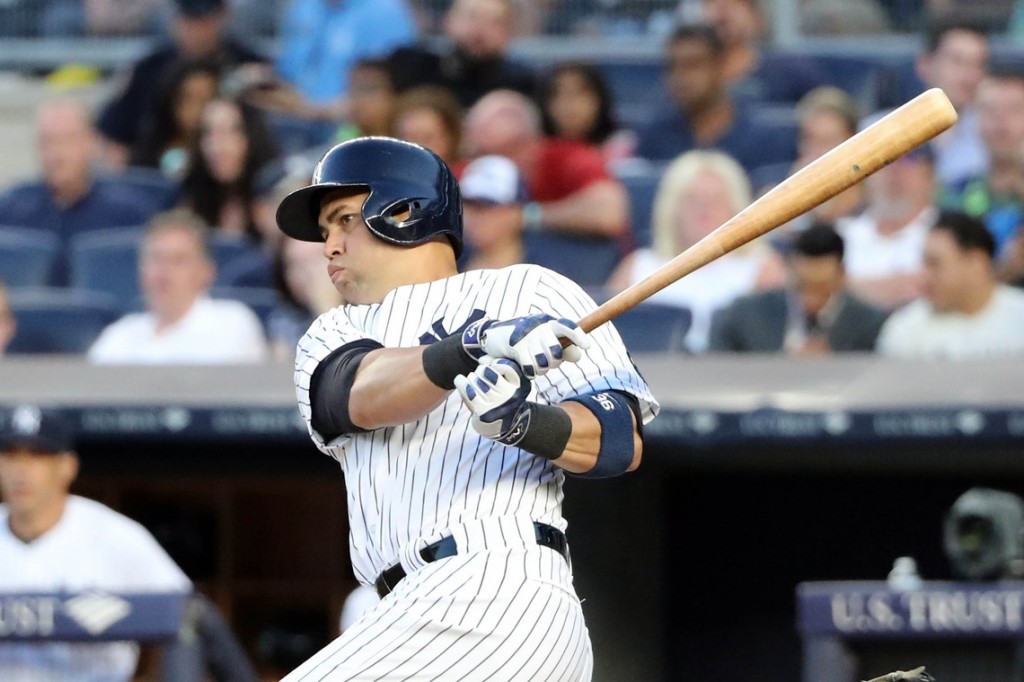 The question becomes much tougher when the obvious answer is gone. With Chapman on the Cubs now, I'd have to say Andrew Miller. We saw what Chapman brought back. A more valuable Andrew Miller would likely bring in another substantial haul of prospects and talent. I think the Yankees are in psuedo-win now mode, so they'll hold on shipping position players.
Stacey Gotsulias: Carlos Beltran and Michael Pineda
If the Yankees are going to sell, they should sell Carlos Beltran and Michael Pineda. Beltran could be a great fit for a team that would rather him DH more than play the outfield and Pineda has improved enough in the last month or two that another team could jump at the chance to add him to their starting rotation. In fact, Pineda's possible return could be as abundant as Aroldis Chapman's was from the Cubs.
Chris Novak: Andrew Miller, Carlos Beltran
Although an all of the above option is certainly left on the table, Miller and Beltran can certainly fetch lots of value. Miller is a top notch reliever and has plenty of suitors out there especially the Nats, who have prospects the Yankees could fetch. Beltran meanwhile can provide a team a power bat and his value has risen as the season has worn on.
Photos: Adam Hunger, Anthony Grupposo / USA Today Sports