On Tuesday evening, Yankees outfielder Aaron Hicks brought us inside a team dinner by posting a group shot to Instagram.
It was a quite glorious photo.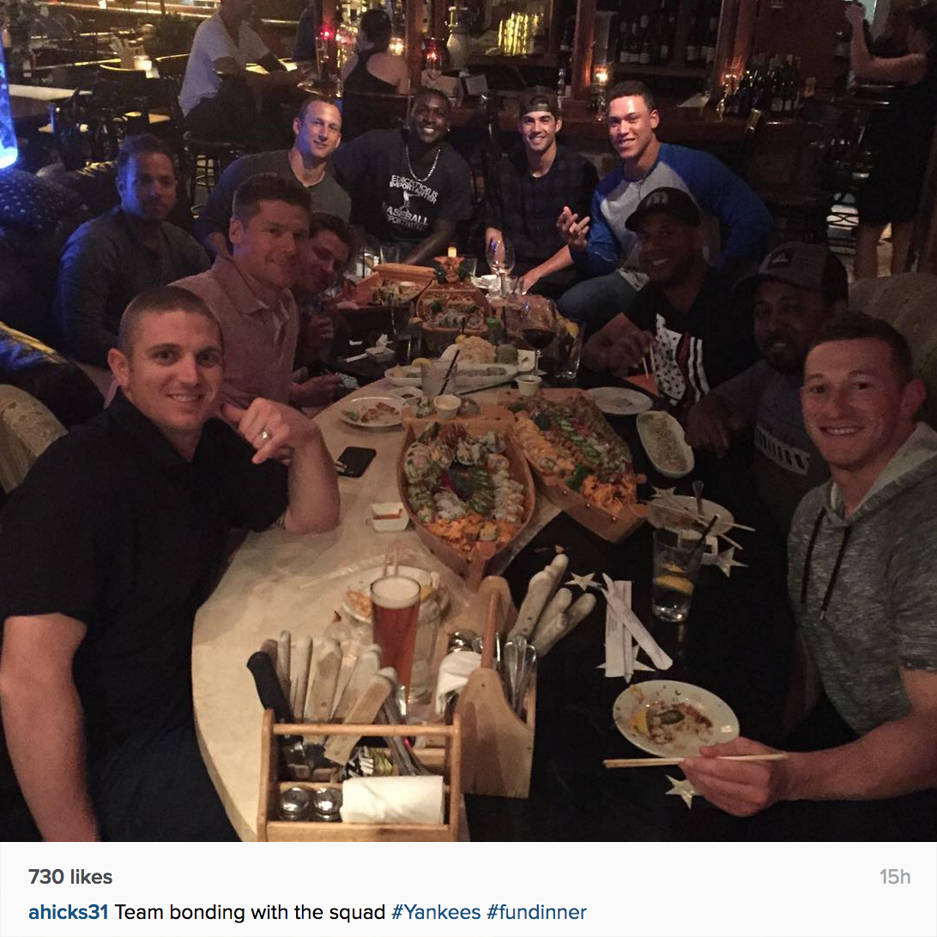 Here are some important takeaways:
Didi Gregorius's shirt reads "Education is Importanter, Baseball is Importantest," which is incredible.
Slade Heathcott is an expert chopstick user.
Chris Parmelee is fitting in well.
Aaron Judge is working on his speech delivery.
The Yankees eat as much sushi as George Costanza eats shrimp.
Aaron Hicks selects good Instagram filters.
Team bonding like this is vital to the Yankees' success, and it's been evident that their young core is very close to one another. Sometime in July, we can look back at this photo and try to deduce how it helped each player's WARP.
As the saying goes, a picture is worth a 1.000 OPS.
Lead photo: Kim Klement/USA Today Sports