Fantasy draft season is upon us and what better way to prepare than by looking at one of the more intriguing rosters in all of baseball – the New York Yankees?
It looks like the Yankees will have a roster full of early round draft picks and multi-category fantasy contributors for years to come. However, as many superstar prospects are relegated to the minor leagues at the end of March, which Yankees will be able to help your fantasy team this season?
(Note: Analysis based on standard 12-team Rotisserie scoring)
The Starting Rotation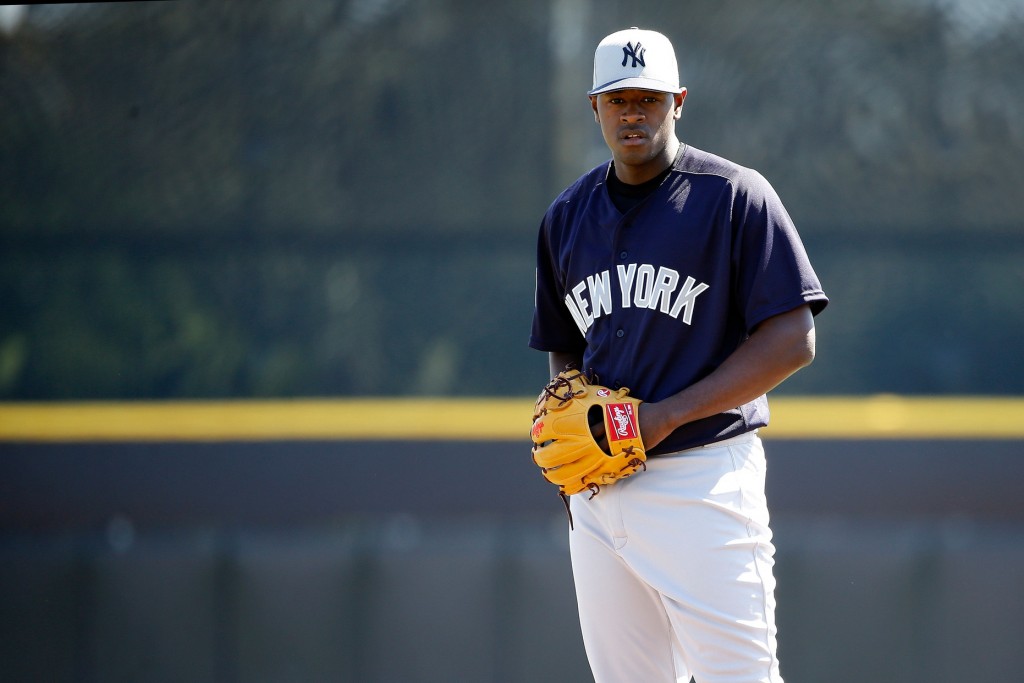 The Yankees' starting rotation is thin with respect to top-tier fantasy players. Masahiro Tanaka is the clear ace of this pitching staff and is being drafted as the 20th starting pitcher off the board according to Fantasypros.com. Last season, Tanaka posted a solid 14 Wins with an impressive ERA and WHIP and the most encouraging sign was his career-high 199.2 innings pitched.
After a healthy and productive 2016 is there any reason to hesitate drafting the Yankees' ace in 2017? In short, yes. Injury concerns will always be in the mind of any fantasy owner who invests in Tanaka in the early rounds, however it is his decreased strikeout rate that could lessen his value in 2017. Since his rookie season, Tanaka's K/9 has declined consistently from 9.3 in his rookie year to 7.4 last season. Among qualified starters, Tanaka's K/9 ranked 43rd in the big leagues. This decreased K/9 correlates to a drop in Tanaka's swinging strike rate over the last three seasons, and for fantasy owners, less swings and misses translate to less strikeouts.
| Season | K/9 | Swinging Strike Rate |
| --- | --- | --- |
| 2014 | 9.3 | 29.3 |
| 2015 | 8.1 | 24.7 |
| 2016 | 7.4 | 23.6 |
Data Provided by Baseball Prospectus
Overall, Tanaka's ratios (ERA and WHIP) were just short of elite last season and while he will not tally strikeouts like he did in his rookie season, the Yankees and fantasy owners alike will gladly except that tradeoff as he pitches more to contact and can possibly break 200 innings this season. I would feel comfortable drafting Tanaka as a top 20 starting pitcher in the ninth round to reap the benefits of his strong ratios.
At the back end of the rotation is an underwhelming five-man competition for the final two spots. Luis Severino seems to have the best chance at locking up a one job as the Yankees (understandably) want to give him as many chances as they can to prove himself. Severino broke camp as a member of the rotation last year and was viewed by many fantasy owners as a breakout candidate. The Yankees' flamethrower pitched very poorly, ultimately landing on the Disabled List in May followed by a demotion to the minors. Severino was moved exclusively to the bullpen in September where he thrived. Over 16 innings pitched in September, he increased his slider usage significantly and the results were fantastic. Severino induced a .111 batting average against his slider in September compared to a .316 average against that pitch as a starter over the first two months of the season according to BrooksBaseball.
Thus far in spring training, Severino has emphasized the importance of his changeup—a pitch that he did not have success with as a starter in 2016 and almost completely eliminated as a reliever. Joe Girardi has been pleased with the progress of his changeup this spring which is very encouraging considering he will need a third pitch to succeed as a starter.
The best option for Severino would be to start the season in the minors to improve his changeup. However, the Yankees do not appear to have that luxury and Severino will likely begin the season in the big-league rotation once again. I love Severino's outlook in the long term, however, I don't foresee him becoming a mainstay in your fantasy lineup this season. You can draft Severino as a late-round flier and hope that he can work on his changeup enough in spring training to make it an effective third pitch.
The Lineup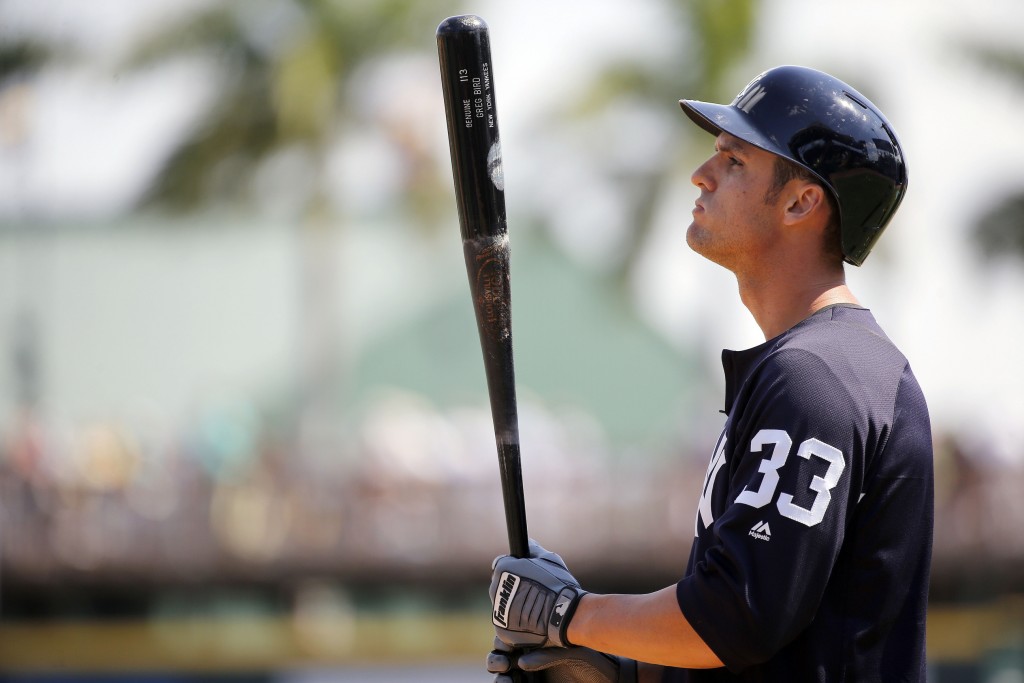 The two most interesting fantasy players in the Yankee lineup this season are Greg Bird and Gary Sanchez. Both hitters are difficult to project going forward as they each produced greater power numbers in the major-leagues than they did throughout their minor-league careers.
Gary Sanchez was a revelation last season as a rookie, carrying the Yankees offense at times down the stretch. However, fantasy owners have reason temper their expectations for the sophomore in 2017. Sanchez's HR/FB percentage in 2016 was an even 40.0 percent—substantially above the league average. Considering an elite power threat like Mike Trout holds a career HR/FB percentage of 19.6 percent, Sanchez will surely be subject to considerable regression in 2017. The extent of Sanchez's potential regression, however, is less obvious.
Sanchez's strikeout rate spiked during his offensive outburst last season. The Yankees slugger maintained strikeout rates below 20 percent for much of his minor-league career, showing that he was never overmatched at any level. While Sanchez was certainly not overmatched in his 53 games last year, his high strikeout rate (24.9 percent) can reveal a potential hole in his swing. That said, you're not drafting Sanchez in the early rounds with hopes that he will hit .320. A 30 homer, 100-RBI season would place him firmly among the top tier of fantasy catchers, if not atop the list, and it's in the conversation.
There is a very wide array of plausible outcomes for Sanchez in 2017. Thus, risk adverse fantasy owners would prefer a more proven option like Salvador Perez, who would offer predictable production in the 11th round. If you can grab Sanchez in the sixth, go for it and hope that his strikeout rate does not continue to climb in his second season. Otherwise, wait to fill the catcher position and use your early round selections on a player with more major-league experience.
Greg Bird has piqued fantasy owners' interests this spring as he has looked like the same power source that averaged 14.3 at bats per home run in his rookie season. Competition was the theme at first base when spring training began, but after Bird's strong start and Tyler Austin's injury, the tall left-handed hitter has quickly stepped forward as the everyday option. Much like Sanchez, Bird's propensity for extra base hits was a pleasant surprise to Yankee fans. He was on pace for 42 home runs over a full season (600 at bats) in 2015, while his highest single-season total in the minor leagues was 20.
Yankee Stadium is the perfect ballpark for Bird (true for most left-handers) and he now has a clear path at regular playing time. Most projections peg Bird for home run totals in the low twenties, likely because Bird is recovering from a torn labrum. He's put on a show thus far in spring training and has had ample time off since his surgery last year, so it seems he will outplay the expert predictions this season and be a steal in the later rounds of fantasy drafts. Of these two Baby Bombers, Bird provides almost as much fantasy upside (albeit at a deeper position) at a much lower price tag. Feel comfortable drafting Bird as your starting Corner Infielder in the 14th or 15th round.
The Yankees are sure to be a fun team to watch for years to come. Draft the right Bronx Bombers this season, and watch them produce for your fantasy team all year.