As spring training marches on and we get anxious for regular-season baseball, the search for meaning in meaningless games reaches a fever pitch.
Most lineups and rotations around baseball are more or less set. The positional battles still underway are largely of the inconsequential variety, and making a baseball team on Opening Day is overrated in an 162-game campaign.
What is more interesting than trying to figure out who is going to win an early-season fourth outfielder job is attempting to identify 2016's breakout stars. Unfortunately, along with being more interesting it is also far more difficult.
Spring training statistics may mean something, but generally speaking we are pretty poor at identifying what. Even so, we tend to try anyway.
On Thursday, New York Yankees second baseman Starlin Castro pricked up some ears in the breakout-spotting community with a borderline Trans-Atlantic home run to straightaway center field.
With one massive swing, a Star is born: https://t.co/O90vh0zAVV #NYYSpring pic.twitter.com/XhBnoyyNs8

— New York Yankees (@Yankees) March 17, 2016
It should be noted that the New York Yankees official Twitter account is not a paragon of objectivity and the words "a star is born" seem hyperbolic here.
However, it is worth asking whether this swing should make the baseball world feel differently about Castro, if only a little bit.
On one hand, the 25-year-old's power pedigree seems fairly well established. In his career to date Castro has posted a below-average .123 Isolated Slugging. In five consecutive seasons he's hit between 10 and 14 home runs. While he's relatively young, those numbers don't scream "latent power potential". In fact, these drab digits don't scream anything at all. If anything, they whisper "he is what he is".
If you're a betting man or woman, that's likely where you should leave it. Past performance is probably the best indicator of future performance yet devised. Castro has established that he has ho-hum pop. Between 10 and 14 home runs are likely in the cards for 2016.
On the other hand, with that swing the Dominican infielder did something he's likely never done before. Although that home run wasn't reliably measured, it's pretty fair to guess that it's the longest of his career.
Last season, Castro hit 11 home runs, included his personal-best according to ESPN Home Run Tracker: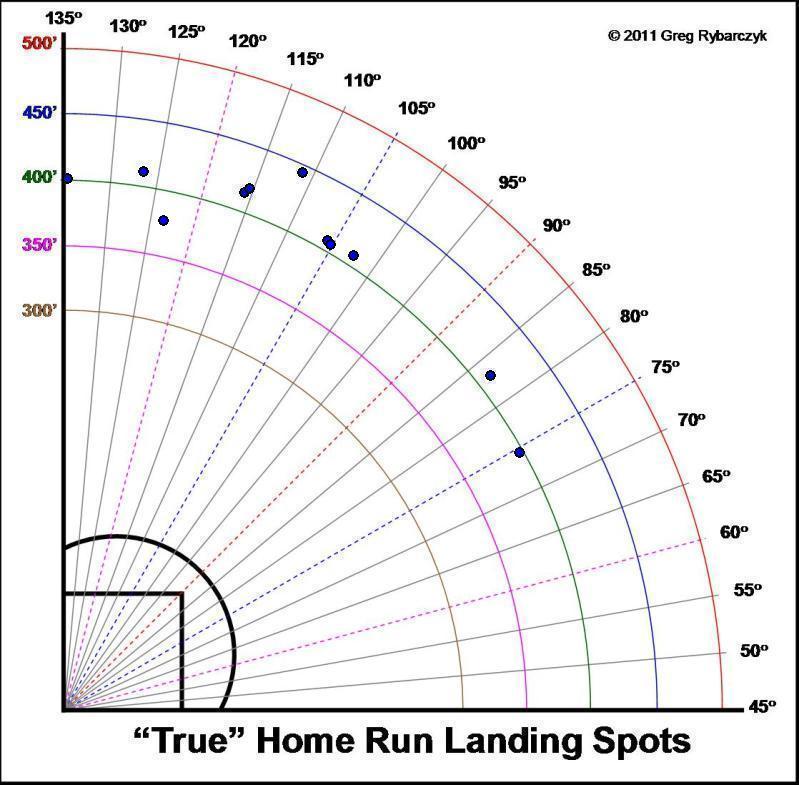 He didn't manage any to dead center last year and his longest was 445 feet. That sounds like a big number, but not only is it likely lower than his recent home run, it was also at Coors Field, which is a mitigating factor.
Castro simply, at least to our knowledge, has not hit a ball with this kind of force before. While it's hard to find meaning in spring training numbers, one thing that's always going to intrigue is players demonstrating new skills.
A pitcher can add change the grip on his fastball to get more movement or add a pitch. A hitter can show up with a new stance, or perhaps an unforeseen aggressiveness on the bases.
New is sexy, even if it doesn't carryover into the regular season. New gets our attention, even though it could be a mirage. On Thursday Castro did something that, for him at least, was new.
It's not wise to make bold proclamations off a single swing, but there's no harm in watching a little more closely because of it. One home run may not have made Castro a star, but it definitely made him a tiny bit more interesting.
Lead photo: Jerome Miron/USA Today Sports