When it came to the offseason, being a New York Yankees fan used to be easy.
There was a four step process that got fans of the Bronx Bombers through the lean months between the end of the World Series and the beginning of the next season. It went something like this.
1) Close your eyes and imagine what the absolute best free agents would look like in pinstripes.
2) Pat yourself on the back for doing such a good job as imagination is often an under-appreciated quality in the adult world.
3) Take a vacation to Cabo or hibernate in a local cave for 5-6 months depending on budgetary restrictions.
4) Return home in April to find that all the players you imagined would sign with the Yankees did.
On the surface this strategy appears to be outlandish to the point of insanity, but its effectiveness was beyond reproach. Unfortunately for Yankees supporters, things have slowly begun to change over the last few years.
An unprecedented amount of talk in recent season has included the word "budget" and fans have been warned that the free agent shopping sprees are a thing of the past, at least for the time being. That being said, that hasn't stopped the team from sneaking in big money signings like the deals for Masahiro Tanaka or Jacoby Ellsbury.
This offseason the belt appears to be tightening, or at least refusing to loosen- a problematic state of affairs so soon after Thanksgiving. General manager Brian Cashman himself has said the team is limited by current salary obligations.
None of this means the Yankees couldn't be bluffing to a degree. If a Jason Heyward or Kenta Maeda were to wind up in New York the denizens of the baseball world would not be peeling their jaws off the floor. However, the sheer volume of rumors about the team's activity on the trade market of late suggests this is the avenue by which Cashman will try to improve his team.
Where there's smoke there's fire, even if there isn't necessarily the specific kind of fire the smoke seemed to indicate there'd be. So, it appears the Yankees are not going to be very Yankee-ish and move financial obligations rather than take them on, or at the very least not build around a bunch of high-priced mercenaries.
This approach undoubtedly affects roster construction, in a way that's not necessarily negative, and it also affects the fan experience. Yankees fans are used to getting what they want and getting it immediately.
As it happens that's not a great thing to get accustomed to, or rather the opposite-the ability to delay gratification- is exceedingly important to our success as people. In 1970 the famous Stanford Marshmallow Experiment  children were given the choice to eat one marshmallow immediately, or wait for fifteen minutes without touching the marshmallow in front of them and get two.
Only about a third of the kids were able to wait long enough to maximize their marshmallow haul. That makes sense, marshmallows are delicious and people want them in their gullets ASAP. Even reading about this may have you wondering if you have any of the delicious squishy cubes in the pantry or whether it's possible to whip up a few from scratch.
However, the children that were able to wait  were rewarded, and more importantly, in follow-up studies they did better in school, possessed higher SAT scores and even had healthier BMI numbers. Delaying gratification is extraordinarily important, and it's a skill Yankees fans have yet to learn. Instead they have been chowing down on single marshmallows for years.
To clarify, this is not to suggest that people who support the team are uneducated or overweight, but rather in baseball fandom terms their experience has arguably been incomplete of late, even if it has been immensely satisfying.
Right now the Yankees, while contenders, appear to be in a period of some transition. They are not throwing good money after bad while they ride out their financial commitments to some aging players. There are some exciting youngsters on the way, and they will be given a chance to grow.
The present is not being sacrificed, but it's also not being maximized at the expense of the future. Delayed gratification, scary as it may be to the uninitiated, is in play here. That means there will be some painful moments.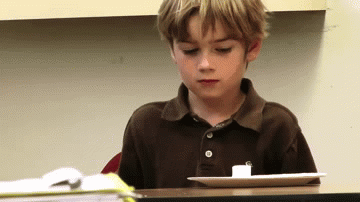 But there will be moments of glory as well.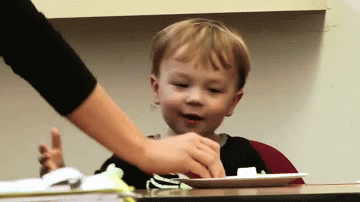 Both must be experienced to enjoy the most rewarding and complete form of fandom. For the Yankees, both will be present in the near term. Even if this offseason fails to excite the way it might have in the past, things will inevitably get good for this franchise before too long.
The second marshmallow is on the way.
(Photo: Brad Penner-USA Today Sports)