Thursday night's game was bad all around but it was especially for Aaron Judge who struck out four times against Indians pitching. Three times against starter Trevor Bauer and once against close Cody Allen.
Here's strikeout number one.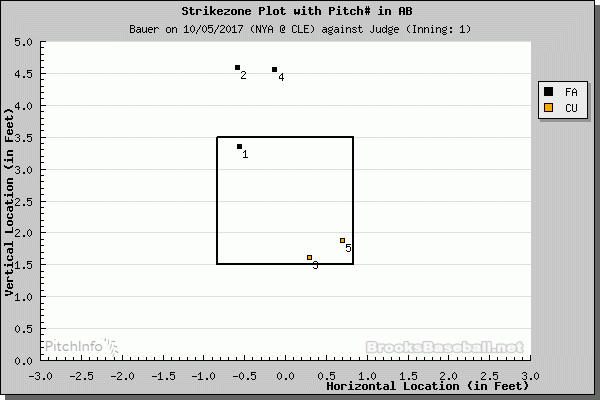 Bauer threw Judge a mix of fastballs and curveballs and finished him off with a curve that he stared at for strike three.
Here's strikeout number two.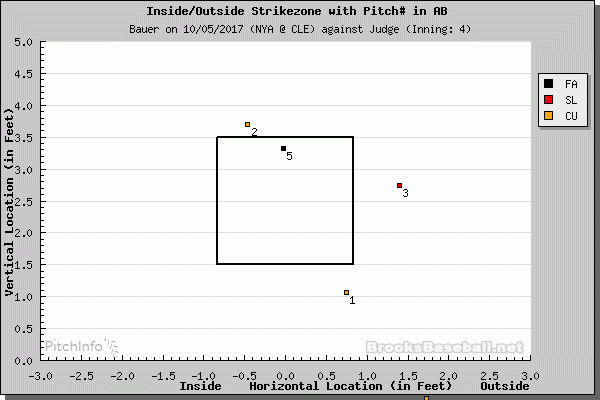 Look closely, very closely. The final pitch of this at-bat is in the image, only it's not in the white range of the graph. Look below where it says (in feet), you'll notice a yellow dot. That pitch was wild, Judge swung through it and advanced to first.
Here's strikeout number three.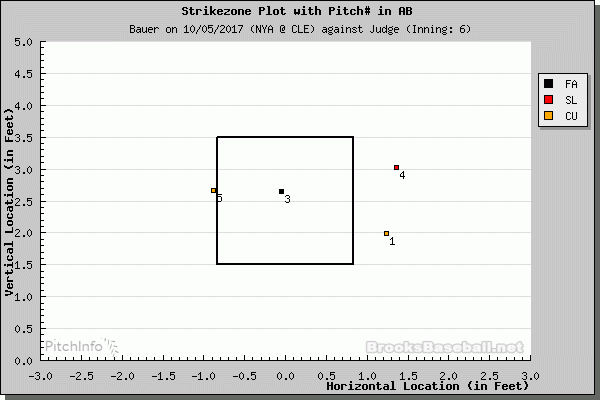 Judge was up in a big spot. The Yankees finally got something going and had two runners on base. And on the fifth pitch of the at-bat, Judge was frozen by another curveball on the inside of the plate. He didn't really agree with the call and it could have been called either way but he struck out for the third time nonetheless.
Here's strikeout number four.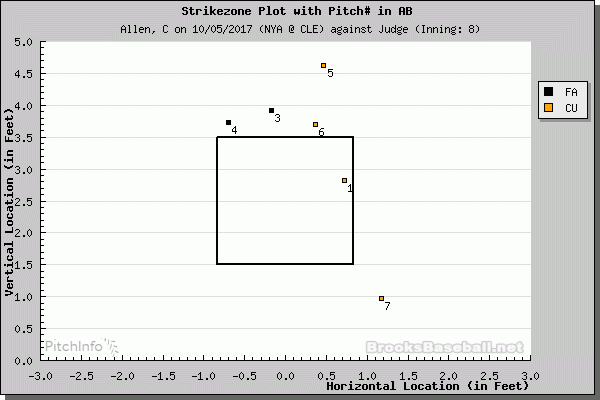 What's interesting about this particular strikeout is that Allen threw one ball in the strike zone and Judge swung at it. But what's disheartening is that Judge swung at so many out of the zone as well.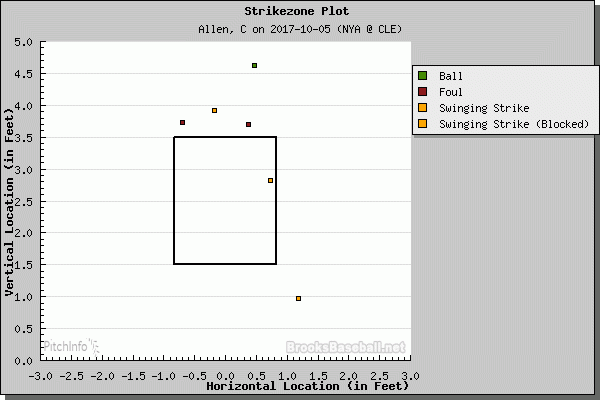 Hopefully, this was just some sort of playoff jitters issue and that Judge will rebound in Game Two, otherwise, this will be a short series for both him and the Yanks.
Photo Credit: David Richard / USA TODAY Sports